1. Fork the bephpug github pages website
Open https://github.com/berlinphp/berlinphp.github.com and fork the website. You need to have a github account for that.

2. Locate and open the post (slot-set) aka the upcoming meetup
This is latest file in the "_posts/" folder of your forked repository!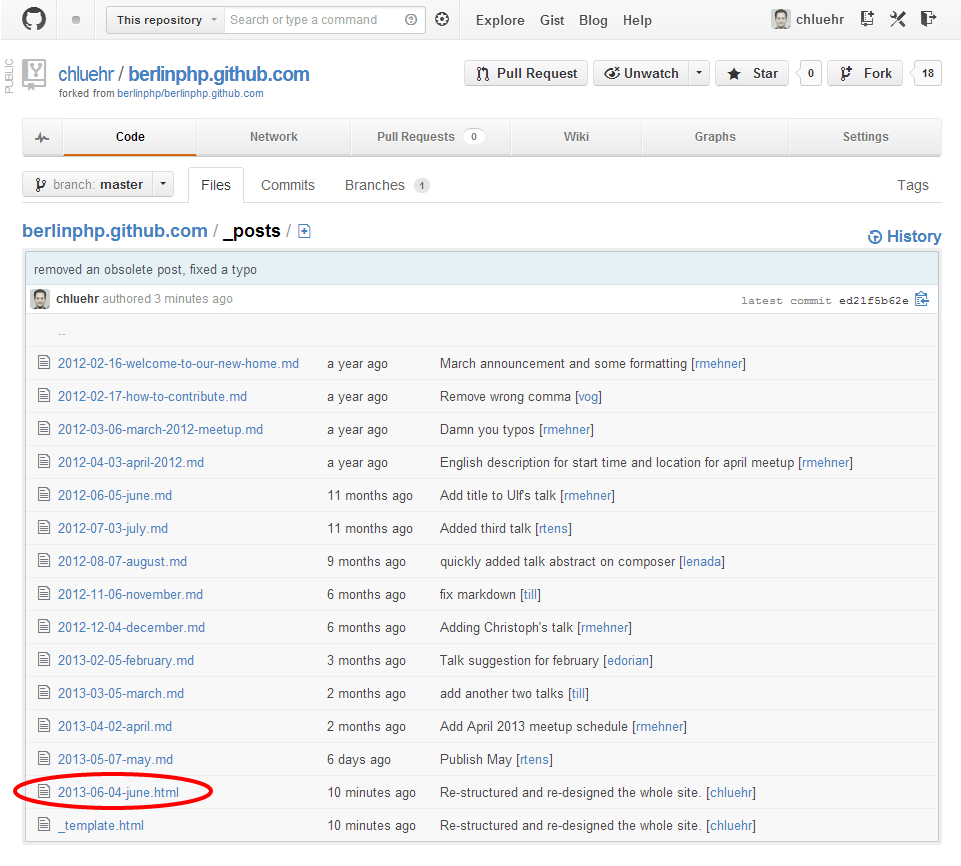 3. Edit The html file

4. Fill in the talk details
Choose the next free slot and edit the HTML. Set a commit summary and press "Commit changes".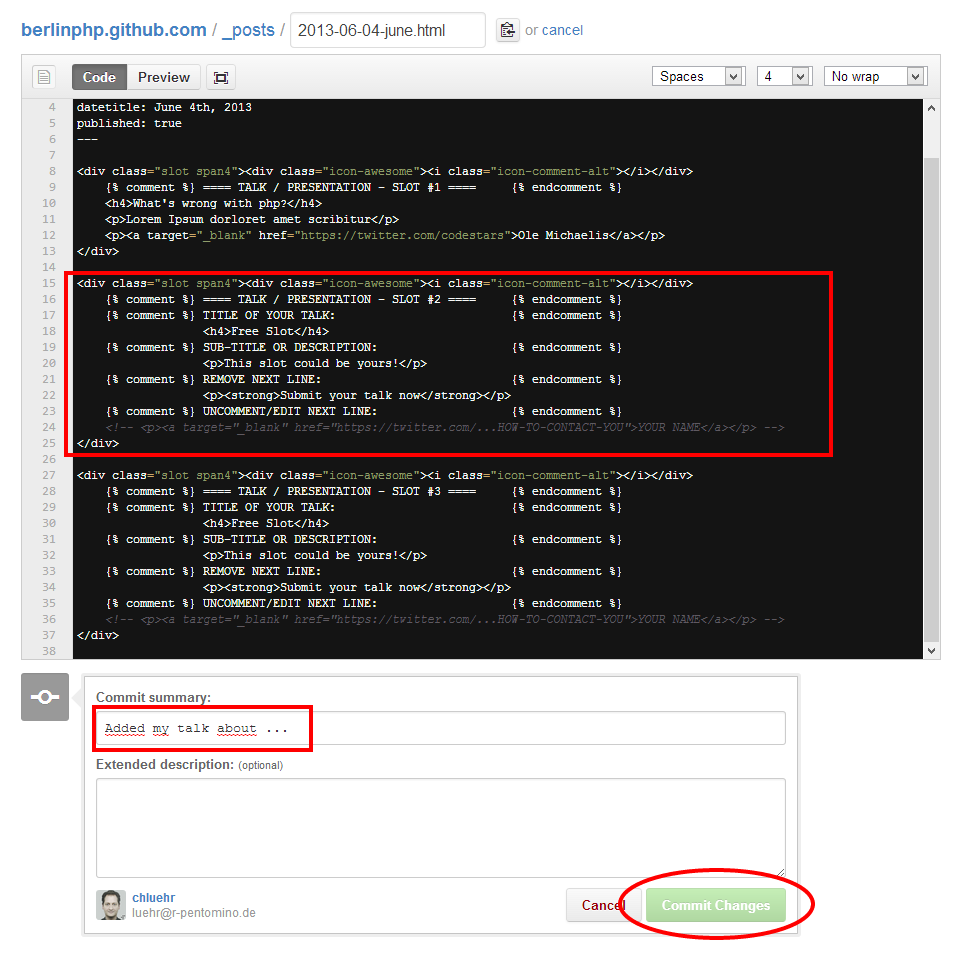 5. Create a pull request

6. Fill in pull request details
Just add a short comment and press "Send pull request".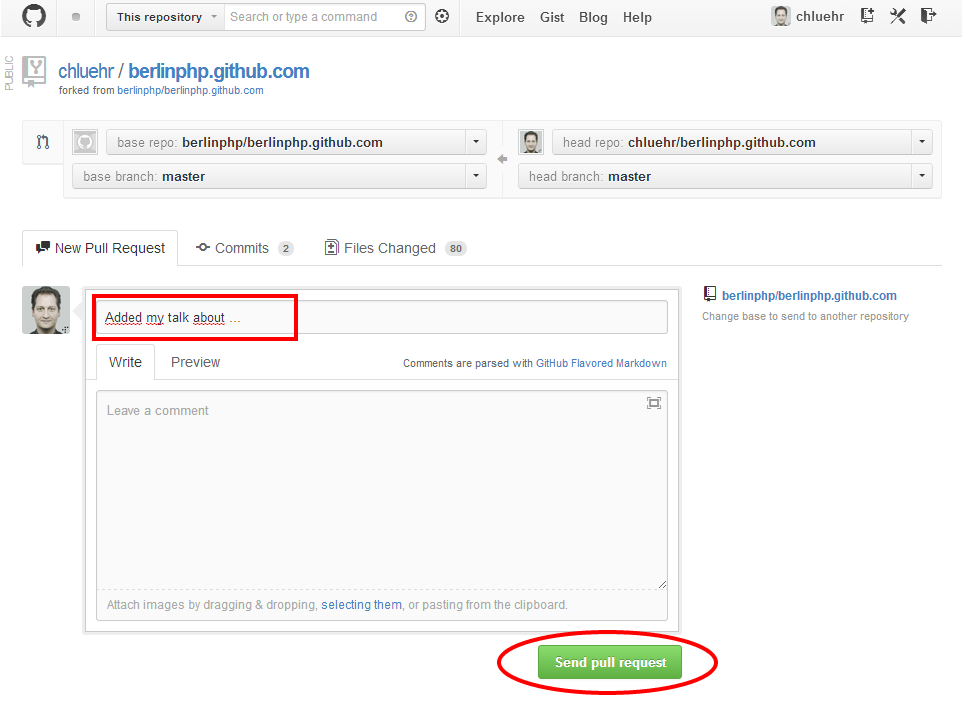 6. Done!
Pull requests are approved quite quickly. You will get an email notification.